Weerts group & Environmental, Social and Governance
Weerts Group aims to implement a sustainable growth strategy and to create value through its portfolio of companies with diversified but complementary activities for the benefit of all its stakeholders: employees, customers, shareholders, business partners and society in general.
We are aware of our social responsibility as a company. As such, the best contribution we believe we can make to society is to create jobs and stimulate economic activity in the regions in which we operate.
The many initiatives we have undertaken over the past few years to create an attractive working environment for Weerts Supply Chain employees have enabled us to win the Logistics Employer of the Year 2020 award. This prestigious award by Transport Media recognises a transport and/or logistics company for the quality of its human resources management. It is the integration of the HR function in a global context of change management, in a difficult social environment, that earned us the award.
WEERTS PERSONAL COMPUTERS FOR EDUCATION
In 2020, Weerts Group created the non-profit organisation "Weerts Personal Computers For Education" (WPC) in collaboration with the King Baudouin Foundation. The objective of this charity is to give children from disadvantaged families access to digital devices in order to prevent their exclusion and possible learning delays.The action of the ASBL focuses on providing laptops to children aged between 8 and 14 living in a difficult socio-economic environment with limited or no access to digital devices.
The computers are equipped with essential softwares, and the telecom operator Proximus  offers a free Wi-Fi connection to eligible families.
Mainly active in the Liège area, WPC will distribute no less than 1,000 computers per year and wishes to rapidly extend its action in other regions where the Weerts Group is established.
Image
Image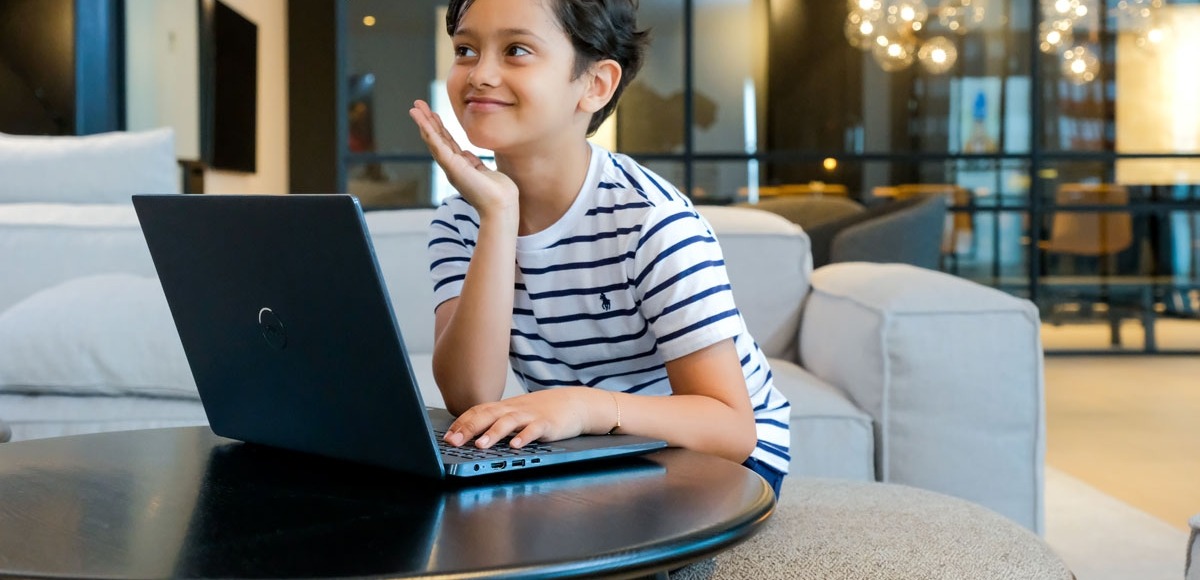 The protection of  health and safety of Weerts Group's employees is essential. We realise that compliance with health and safety standards will necessarily contribute to the sustainability of the Group's services. Weerts Group partners with health, safety and environmental professionals in each business area to build and embed the culture of safety and well-being in the DNA of the Group.
Image
LES ATELIERS JEAN DEL'COUR
Weerts Supply Chain has a long-standing collaboration with the adapted work company "Les Ateliers Jean Del'cour (JDC)", a non-profit organisation based in Liege. In addition to its own employees, Weerts group provides daily employment to approximately 100 JDC employees in our warehouses in Milmort (Liege, Belgium).
Image
SUSTAINABLE CONSTRUCTION TECHNIQUES
In an effort to reduce its carbon footprint and increase the sustainability of the infrastructure it builds, Weerts Group pledged to undertake BREEAM certification for all its logistic real estate developments starting as from 1 January 2022, targeting a "Very Good" or higher rating.
All already delivered logistic real estate developments will undergo a BREEAM In-Use assessment during 2023. 
Unirii View, our office tower project in Bucharest, was the first office building in Romania to complete the BREEAM certification process (in May 2019), resulting in the award of the BREEAM "Excellent" certificate under the BREEAM 2016 version regulations. 
Image
GREEN ENERGY AND ENVIRONMENTAL SUSTAINABILITY
The environmental sustainability of our activities is at the heart of our action. Far from being a slogan and a façade, our Group knows that to persist we must constantly reinvent ourselves. In this process of constant questioning, we are committed to reducing our carbon footprint.
Our logistics real estate projects offer an excellent opportunity to invest in solar panels. We currently have a 26 MWp production infrastructure on existing buildings. Our premises are equipped with dynamic lighting systems with motion sensors, so no energy is wasted.
The energy produced exceeds our own needs, allowing us to help reduce our overall environmental footprint, including that of our motorsport activities. The current annual production avoids the release of approximately 10,000,000 kilograms of CO2 into the atmosphere.
We plan to bring these numbers to 220 MWp and 85,000,000 kilograms by 2025.
Similarly, Weerts Group will continue to afforest its warehouse areas and invest in clean vehicles such as electric and gas trucks, thereby helping to reduce its environmental impact and dependence on fossil fuels.
Finally, with an unwavering commitment to sustainability, Weerts Group has renewed its commitments to various sustainability programmes:
Image
Green Future Project, Drive Fast, Act Faster
Weerts Group, in collaboration with Green Future Project, raises awareness of the importance of sustainability in motor sport. We support a project to protect the Amazon rainforest in South America to limit deforestation and promote the expansion of the Narupa reserve in the Ecuadorian Amazon, one of the world's most important forest and biodiversity reserves.
At the occasion of the 24h of Le Mans in 2021, WRT was rewarded for its sustainability efforts and received the first Corporate Social Responsibility Award delivered by the ACO.
SRO Sustainability Programme
Weerts Group participates in the sustainability programme launched by SRO Motorsport Group, organiser of the Fanatec GT World Challenge, and one of the world's leading motor racing promoters. SRO makes numerous efforts in terms of sustainability, with the aim of minimising the carbon footprint of its activities. In this regard, WRT, like all teams participating in SRO-organised races, can acquire carbon credits that are used to fund a forest conservation project in Central Kalimantan, Indonesia. This project is supported and implemented by specialists in the protection and restoration of tropical forests.